When the M in Mtv actually stood for music? I don't think they ever play music on it anymore, anytime you go to it pretty much no matter what time of the day it's always reality television.....crappy reality television too. I remember growing up and hitting the button on the old set-top box repeatedly trying to find something on. This was what the box looked like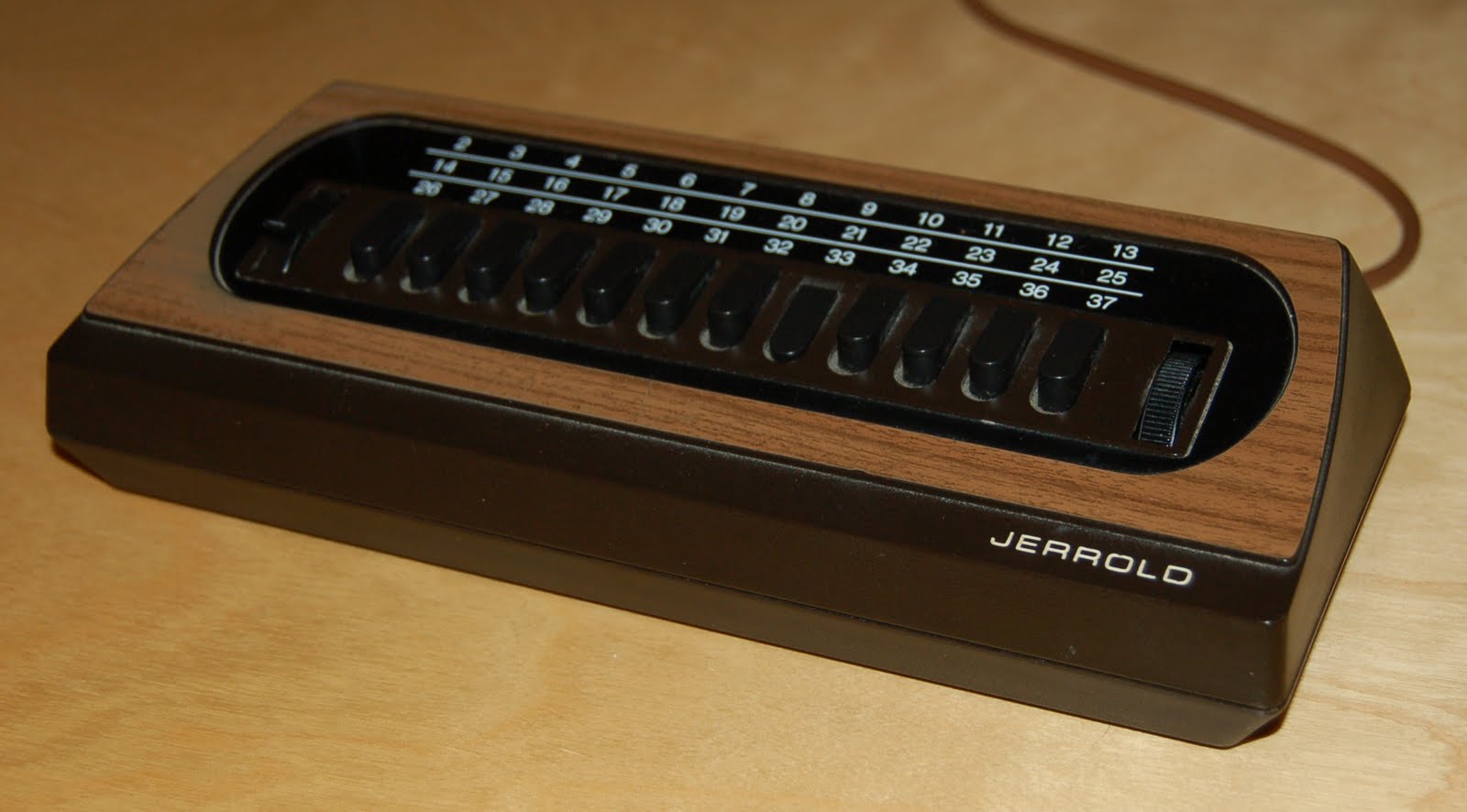 Remember I was born in 78 but a child of the 80's so this is what we had at first.
Anyways like I was saying flipping through the channels on the old set-top cable box I would usually hit either Nikelodeon, or Mtv. Sometimes USA depending on the day because USA actually showed cartoons at one point in the early 80's too. Mtv back then till the mid to late 80's showed nothing but Music Vids.....I remember in the mid 80's they had their game show Remote Control which was cool but not music, but it wasn't that bad. Once the 90's hit we started getting animation like Liquid Television, Beavis and Butthead, Brother Grunt, The Maxx, Aeon Flux, then the reality shows like Road Rules started showing up. I was like ok, they still play some music vids, just not all the time now....Once the new millenium hit and up until today, Mtv started slowly phasing out the music and bringing in new reality shows. No one paid much attention for some reason. Then recently Mtv re-branded themselves and cropped out the Music Television script from their logo...why? CAUSE THEY DON'T PLAY FRACKING MUSIC ANYMORE! I'm sorry, that was one of the channels I grew up with, I remember seeing the 80's pop and rock boom, I remember sneaking to stay up late to watch Headbangers Ball at midnight. Hell I remember when Yo! Mtv Raps was getting popular, and they were still playing DJ Jazzy Jeff and the Fresh Price.....Now you have the brain dead teens and 20 somethings sitting down on their couches watching crap shows Like Jersey Shore, and 16 and Pregnant.....I mean I won't lie, I watched Real World from time to time, but then I stopped, it just got boring after a bit.
Yea, I know I can listen to music through my cable station on Music Choice. Download it from the net now, but now if you want to see a music video you need to go searching online for it. I don't mind doing that since the sound and video on my comp rock lol But what if I just wanted to flip on the TV while I was doing something else like cooking and wanted to watch a music video or 2?
In remembrance of Mtv Instead of our Monty Python, I'm going to give you the first 10 minutes of when Mtv originally came to television.2 Music vids in 10 minutes......You haven't seen that on Mtv in years.